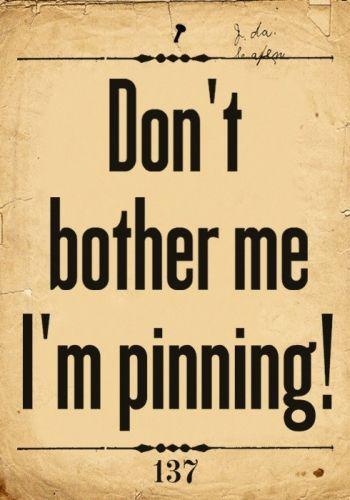 Two days ago I wanted to see my blog's statistics. And what a surprise! I saw I had 12.000 pageviews only in
this post
(today more than 17.300)! I wanted to know what had happened, as my blog didn't received many visits until then.
So I found that the visits came from
Pinterest
, a website where people can pin (like) photos and collect them in albums, very interesting! I liked the page and the fact that many people liked my bracelet :)
I wanted to make my own profile in Pinterest but you need an invitation, I asked for it but I don't have any answer yet.
So I remembered Chiara Ferragni made a
post
this week about a similar web: Pinspire. Ok... it's almost the same thing as Pinterest but you don't need any invitation just a registration to pin photos and nothing to look around people's profile.
My decision? Making a Pinspire profile! You can see and follow me
here
!
I like this page because you can find lots of cute photos others find and pin them! So take a look! It's worth it!
Hace dos días miré las estadísticas de mi blog. Vaya sorpresa! Vi que había tenido 12.000 visitas solo en
este post
(hoy más de 17.300)! Quería saber que había pasado, ya que mi blog no recibía demasiadas visitas hasta entonces.
Así que descubrí que las visitas venían de
Pinterest
, una web donde puedes pinear (te puede gustar) fotos y coleccionarlas en varios álbumes, muy interesante! Me gustó esta página y el hecho de que a tanta gente le gustara mi pulsera :)
Entonces quise hacerme mi propio perfil en Pinterest pero se necesita una invitación, la pedí pero aún no tengo respuesta.
Luego me acordé que Chiara Ferragni había hecho un
post
esta semana de una web similar: Pinspire. Vale... casi es lo mismo que Pinterest, pero no necesitas ninguna invitación solo registrarte para pinear fotos y nada para ver los perfiles de la gente!
Mi decisión? Hacerme un perfil en Pinspire! Lo podéis ver y seguirme
aquí
!
Me gusta esta página porque puedes encontrar un montón de fotos monas que otros encuentran y pinearlas! Dadle un vistazo! Vale la pena!